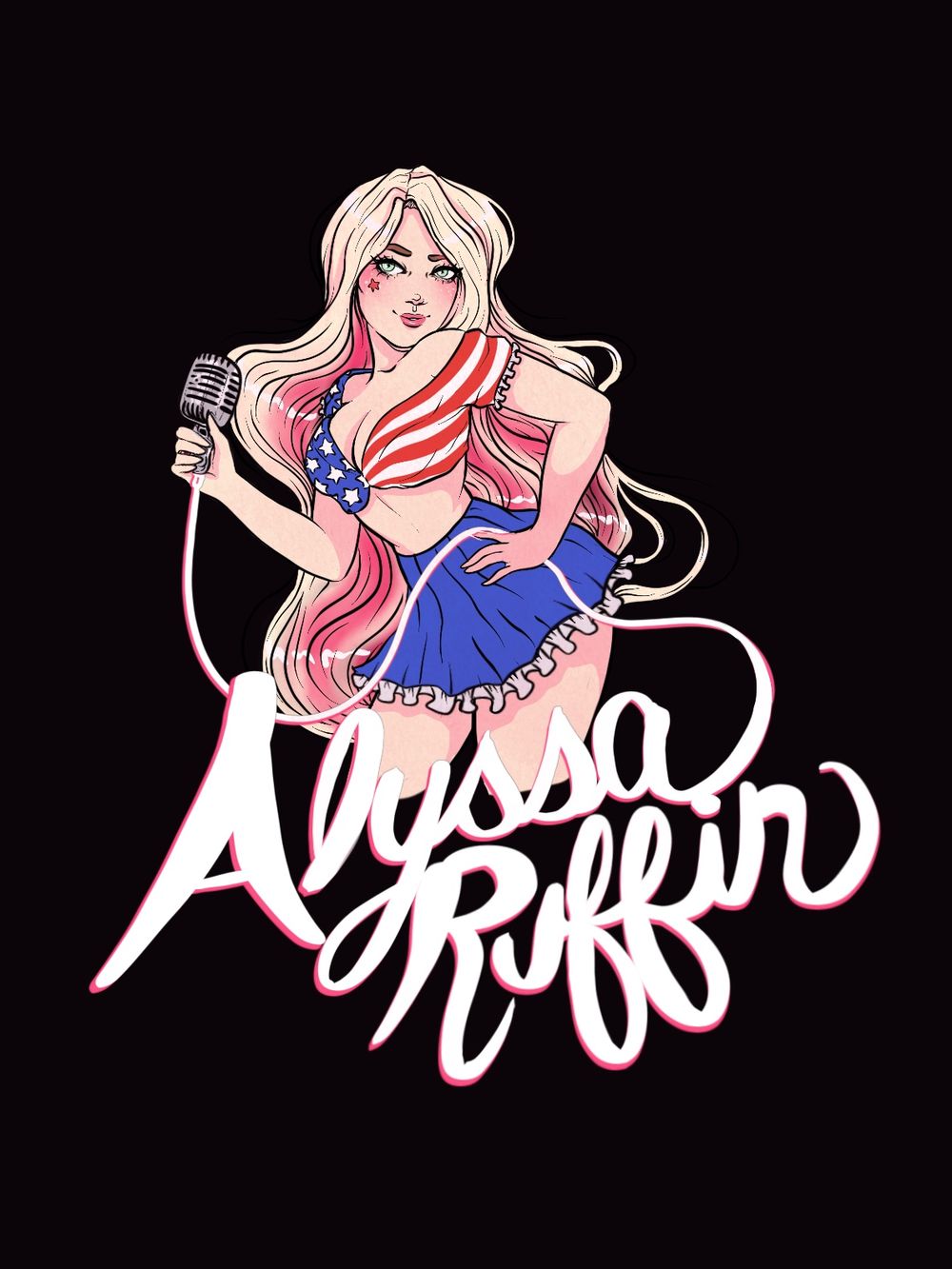 BIOGRAPHY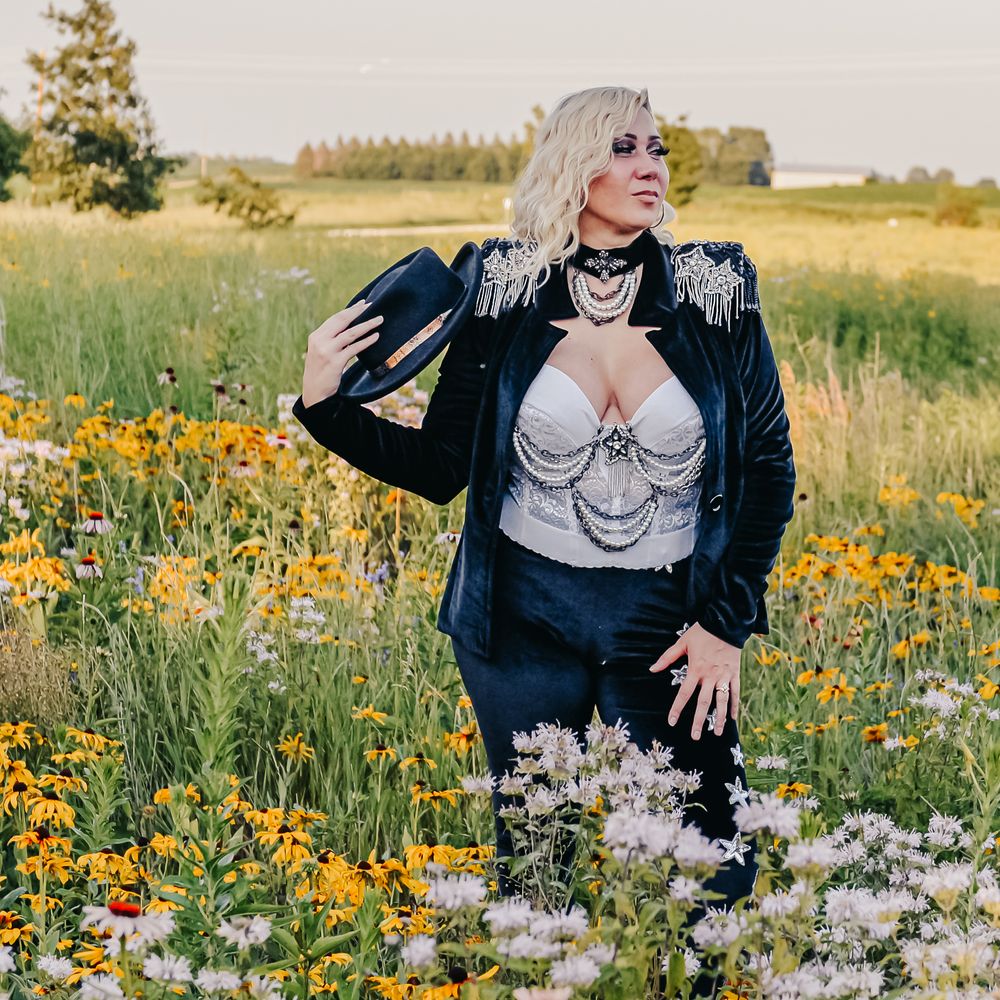 ALYSSA RUFFIN
Alyssa Ruffin is an award-winning Singer-Songwriter, and genre bending Recording Artist. She recently signed a distribution deal with Aurally Records, a Sony Music subsidiary label powered by The Orchard. Alyssa was born in Mason City, Iowa. Known as the location where Buddy Holly, Ritchie Valens, and Big Boppers plane crashed, or more commonly known as "The Day Music Died". Alyssa moved to Denver, Colorado at the age of five. She grew up going back and forth between both places. She is a mother, and a proud Military wife currently based out of Prattville, Alabama. Alyssa and her husband Chuck are both Mission 22 Ambassadors, aiding in Veteran Suicide prevention, awareness, and treatment programs for Military Veterans, and their families. Alyssa is also an advocate for Mental Health, Domestic Violence, Child Abuse, and Sexual Violence.
Guitar driven music, raw emotion, and personal life experience drive impressive imagery into Alyssa's lyrics, melodies, and arrangements. She leaves her audience wanting more with the unforgettable, larger-than-life performances. There will be no shortage of that same delivery on her upcoming, debut studio album. Inspired by Country Music Icons like Trisha Yearwood, Shania Twain, Miranda Lambert, Maren Morris, and Carrie Underwood; Pop/R&B artists like Mariah Carey, Christina Aguilera, Joss Stone, Alicia Keys, Etta James, Jewel, Sia, and Dua Lipa; As well as Pop/Rock Artists like Pink, Gwen Stefani, Kelly Clarkson, and Avril Lavigne. 
Alyssa opened for Grammy-nominated Country Music Group Confederate Railroad ("Trashy Women"), Billboard chart-topping Rock band Hinder ("Lips of an Angel), 2x ASCAP Award winner J.R. Richards of Dishwalla ("Counting Blue Cars"), Legendary Hip-Hop artist Coolio ("Dangerous Minds"), AMA Award-winning Rock band Firehouse ("Love of a Lifetime"), and Country Music Group Sawyer Brown ("Race Is On") performing for 30,000+ patrons in a sold-out arena concert. Additionally, Alyssa performed in the Global Green "Music For The Planet" virtual benefit concert along with Grammy Award winner Lisa Loeb, Paula Cole, Taylor Dayne, Jody Watley, Melody Thornton of the Pussycat Dolls, Vanessa Bell Armstrong and so many more!
MUSIC:  Alyssa's upcoming single "Party Down A Dirt Road" is releasing in June 24th, 2022, with her debut EP to follow later in the year. She has several projects in the works! She is working with 5x Billboard award-winning Music Producer and Composer Kitt Wakeley on a single releasing later this year. She is also working with award-winning Music producer Scott Wilson (bassist for Platinum selling Rock band Saving Abel). Her upcoming singles "Enough" and "Where I Need You Now" feature Kent Slucher (Luke Bryan) on drums, Scott Wilson (Saving Abel) on bass, and guitar, and Nashville pro-Steve Hinson (Dolly Parton, Carrie Underwood, Kenny Chesney) on steel guitar, banjo, and mandolin. A new song titled "Military Life" is also in the works with Scott.
Additionally, Alyssa's debut single "Collateral Damage", and "First Touch" (collaboration with Anthony Black), are available NOW on all major music platforms worldwide! Alyssa is also featured on Ed McGee's single "The Love That We Know", produced by platinum award-winning Music Producer Bill Douglass, as well as "Futurebright" by Ozonic, produced by Composer Jarrod Headley. She won't stop there, plenty of collaborations in the works! 
Furthermore, Alyssa's single "Collateral Damage", was produced by Grammy voting member, the first female contributor to Pro-Tools Expert, producer, and engineer - Audrey Martinovich. This single was recorded at Audio For The Arts in Madison, Wisconsin. Collateral Damage was born from Alyssa's partnership with Dan Hudson (D.T. Hudson Writing Company / Operation Check Six), to write a song for a female Military Veteran, trauma survivor and author of poem also entitled "Collateral Damage". In an effort to empower and highlight women in the music industry, Alyssa hired an all-female musician and production cast on this inspirational power anthem. As a thank you, Dan Hudson built a custom guitar for Alyssa. It was inspired by Dean Guitars, and modeled after Dimebag Darrel's guitar from Pantera. It is a direct reflection of Alyssa's personality complete with dark glittery pink paint, featuring all gold hardware, dual humbucker pickups, mahogany body, and maple neck, with custom engraved work dedicated to Alyssa. The guitar was on display in a Museum Exhibit for Operation Check Six for nearly 7 months, at the Hjemkomst Center in Moorehead, Minnesota.
Alyssa is a registered member of the Midwest Country Music Organization, the Association of Independent Music UK (AIM), the Montgomery Area Musicians Association (MAMA) she is a writer, podcaster, Brand Artist for Produced By A Girl Records (PBG), and a core member of Los Angeles based female musician platform founded by Shiragirl, Gritty In Pink. Be sure to follow this songstress on your favorite music streaming, and social media platforms for upcoming song releases, new merchandise launches, and tour dates in a city near you!