"

If you believe in yourself like I believe in you, then nothing is impossible." - Unknown
WELCOME TO ALYSSA RUFFIN'S EPK
BUZZ MUSIC LA PRESS RELEASE
Opening for Major Artists - Video Compilation
The Satellite - Los Angeles, CA
National Anthem - Rumble by the River - Montgomery Motor Speedway
ARTIST BIO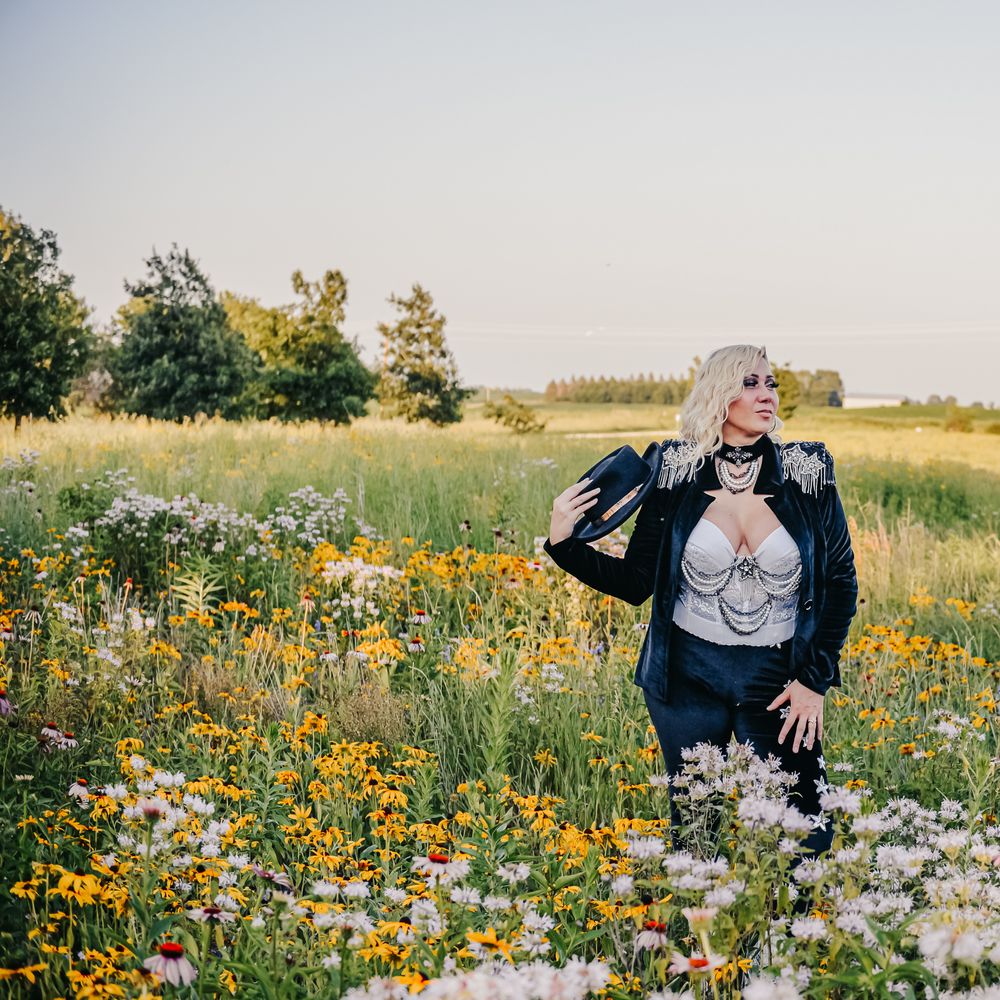 ALYSSA RUFFIN
Alyssa Ruffin is an International, multi-award-winning, genre bending, Country Crossover Recording Artist, and Singer-Songwriter. She was born in Mason City, Iowa, known as the location where Buddy Holly, Ritchie Valens, and Big Boppers plane crashed "The Day Music Died", and later moved to Denver, Colorado. She is a proud Military wife, and Mission 22 Ambassador, advocating for Veteran Suicide prevention, awareness, and treatment programs for Military Veterans and their families. Alyssa is also an advocate for Mental Health, Child Sexual Abuse, Sexual Assault, and Domestic Violence. She is currently based out of Prattville, Alabama, and working on music in Nashville, Tennessee.
Alyssa opened for Country Music Group Sawyer Brown performing for 30,000+ patrons, Country Music Group Confederate Railroad performing for 10,000+, Billboard Chart-topping Rock band Hinder, J.R. Richards of Dishwalla, Hip-Hop Artist Coolio, and Award-winning Rock band Firehouse. She performed with former lead guitarist of Wilson Pickett, and Legendary Musician - David Panzer. In 2021 Alyssa performed in the Global Green "Music For The Planet" benefit concert via the iconic Troubadour in West Hollywood, California, along with Grammy Award-winner Lisa Loeb, Paula Cole, Taylor Dayne, Jody Watley, Melody Thornton of the Pussycat Dolls, and Vanessa Bell-Armstrong.
Additionally, Alyssa performed alongside her mother on the original Music Row in Nashville, Tennessee, and for Legendary Buddy Holly's wife - Maria Holly, at the Buddy Holly Anniversary Memorial Event in Clear Lake, Iowa. Alyssa is the 2021 JMA Modern Country Female Vocalist of the Year Award winner, a 9x JMA Nominee. She has five nominations at the 2022 Josie Music Awards including Artist of the Year, Rising Star of the Year, Single of the Year (Party Down a Dirt Road), Songwriter Achievement (Enough), and Stage Fashion Trailblazer. The 8th Annual Josie Music Awards are being held at the Grand Ole Opry House in Nashville, Tennessee on October 23rd. Alyssa is also nominated in four categories at the Fair Play Country Music - Red Carpet Awards Show in Holland including, Country Voice of the Year, Best Song of the Year (Collateral Damage), Modern Country Female, and Pop Female. She is an official Spokesmodel for Confidently Ready by Josie and Tinamarie, and a member of the Midwest Country Music Organization (MCMO).
Alyssa is working with 5x Billboard award-winning Music Producer and Composer Kitt Wakeley on her upcoming single "Can't Cry Anymore" which will be releasing later this year. She is also working with award-winning Music producer Scott Wilson (bassist for Platinum selling Rock band Saving Abel). Her upcoming singles "Enough" and "Where I Need You Now" feature Kent Slucher (Luke Bryan) on drums, Scott Wilson (Saving Abel) on bass, and guitar, and Nashville pro-Steve Hinson (Dolly Parton, Carrie Underwood, Kenny Chesney) on steel guitar, banjo, and mandolin. 
Alyssa is making waves in the music industry! Her brand new single "Party Down A Dirt Road" was produced by multi-award-winning producer, TV host, 2x Dove Award Recipient, and Nashville Music Educator, Dave Tough. Alyssa's vocals were recorded, mixed and mastered by Fletcher Robinson at Evergreen Records, in Evergreen, Alabama. "Party Down a Dirt Road" is a Summer Party Anthem that encourages the listener to dive in and have some fun! "Party Down a Dirt Road" is available NOW on all digital streaming platforms worldwide. Alyssa's debut EP is on track to release Fall 2022
NOMINATIONS/CONSIDERATIONS
LYRIC VIDEO & BEHIND THE SCENES
FUTUREBRIGHT - OZONIC FT. ALYSSA RUFFIN
FUTUREBRIGHT - OZONIC FT. ALYSSA RUFFIN - OFFICIAL MUSIC VIDEO
THE LOVE THAT WE KNOW - ED MCGEE FT. ALYSSA RUFFIN
Alyssa Ruffin Merch Store