"

If you believe in yourself like I believe in you, then nothing is impossible." - Unknown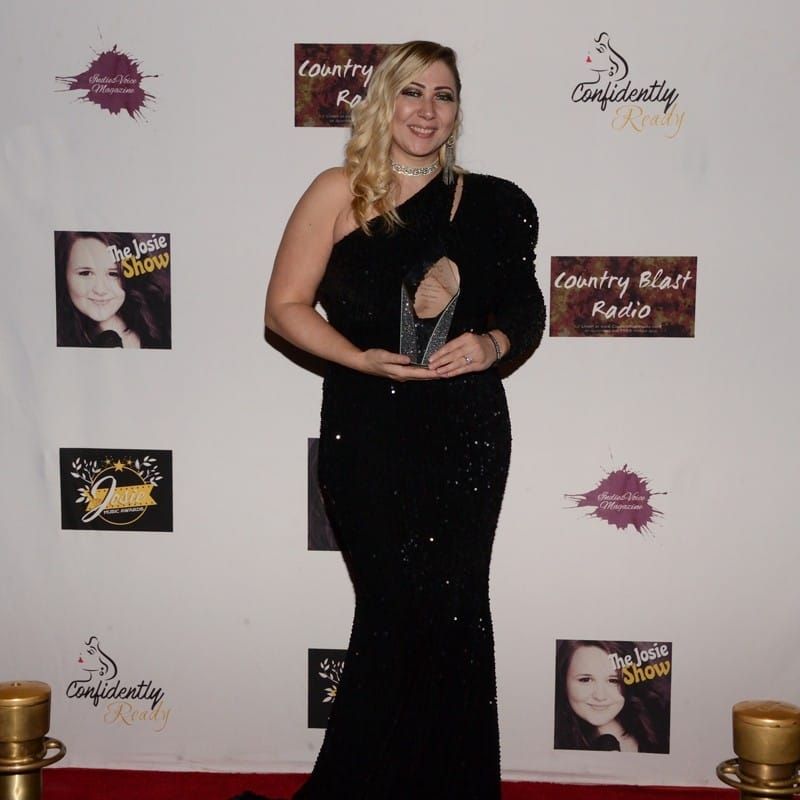 2021 JMA VOCALIST OF THE YEAR
MODERN COUNTRY FEMALE
ARTIST BIO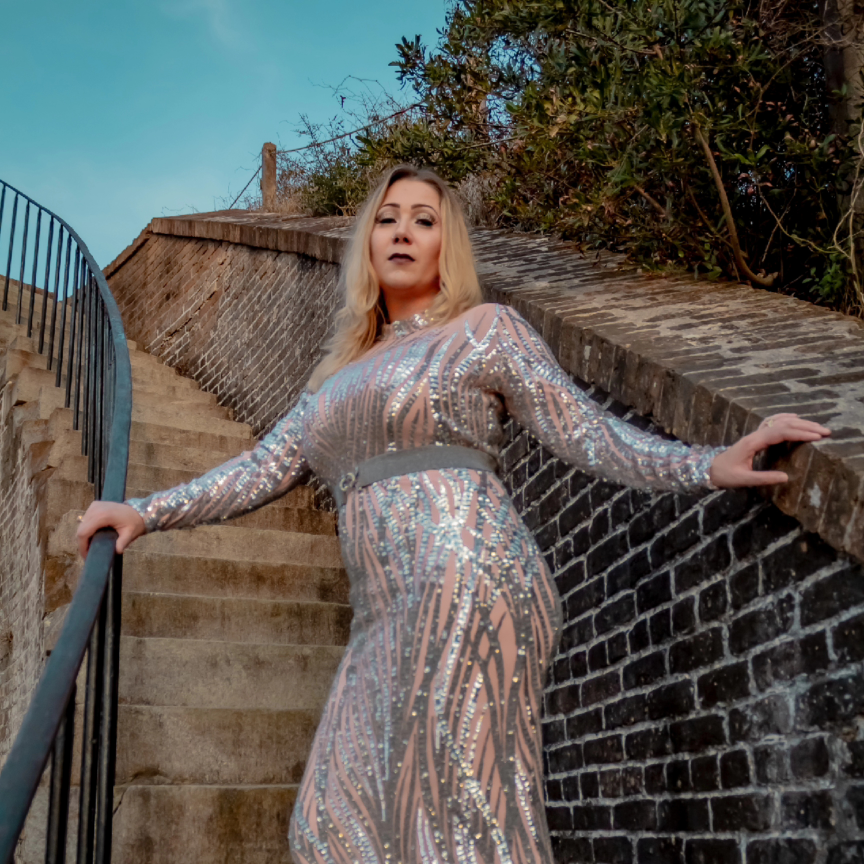 ALYSSA RUFFIN
Alyssa Ruffin is an award-winning, genre bending, Country Recording Artist, and Singer-Songwriter. She was born in Mason City, Iowa, known as the location where Buddy Holly, Ritchie Valens, and Big Boppers plane crashed, or more commonly as "The Day Music Died". She moved to Denver, Colorado at the age of five, and calls both places "home". She is a mother, proud Military wife, and Mission 22 Ambassador, advocating for Veteran Suicide prevention, awareness, and treatment programs for Military Veterans and their families, and she is currently based out of Prattville, Alabama. 
Alyssa opened for Country Music Group Sawyer Brown performing for 30,000+ patrons, Country Music Group Confederate Railroad performing for 10,000+, Billboard Chart-topping Rock band Hinder, J.R. Richards of Dishwalla, Hip-Hop Artist Coolio, and Award-winning Rock band Firehouse. She performed with Legendary musician, and former lead guitarist of Wilson Pickett - David Panzer. In 2021 Alyssa performed in the Global Green "Music For The Planet" benefit concert, along with Grammy Award-winner Lisa Loeb, Paula Cole, Taylor Dayne, Jody Watley, Melody Thornton of the Pussycat Dolls, and Vanessa Bell-Armstrong.
Additionally, Alyssa performed alongside her mother on the original Music Row in Nashville, Tennessee, and for Legendary Buddy Holly's wife - Maria Holly, at the Buddy Holly Anniversary Memorial Event in Clear Lake, Iowa. Alyssa is the 2021 JMA Modern Country Female Vocalist of the Year Award winner, a 9x JMA Nominee, 4x Fair Play Country Music - Red Carpet Awards Show in Holland Nominee, an official Spokesmodel for Confidently Ready by Josie and Tinamarie, and a member of the Midwest Country Music Organization (MCMO), Montgomery Area Musicians Association (MAMA), International Singer-Songwriter Association (ISSA), and the Association for Independent Music UK (AIM).
Alyssa's brand new single "Party Down A Dirt Road" released on Friday, June 24th, 2022, and her debut EP will follow later in the year. She has several projects in the works! She is working with 5x Billboard award-winning Music Producer and Composer Kitt Wakeley on a single releasing later this year. She is also working with award-winning Music producer Scott Wilson (bassist for Platinum selling Rock band Saving Abel). Her upcoming singles "Enough" and "Where I Need You Now" feature Kent Slucher (Luke Bryan) on drums, Scott Wilson (Saving Abel) on bass, and guitar, and Nashville pro-Steve Hinson (Dolly Parton, Carrie Underwood, Kenny Chesney) on steel guitar, banjo, and mandolin. A new song titled "Military Life" is also in the works with Scott.
Furthermore, Alyssa's single "Collateral Damage", was produced by Grammy voting member, the first female contributor to Pro-Tools Expert, producer, and engineer - Audrey Martinovich. This single was recorded at Audio For The Arts in Madison, Wisconsin. Collateral Damage was born from Alyssa's partnership with Dan Hudson (Operation Check Six), to write a song for a female Military Veteran, and trauma survivor. In an effort to empower and highlight women in the music industry, Alyssa hired all-female musicians, and producer on this inspirational power anthem.
Alyssa is featured on Ed McGee's single "The Love That We Know", produced by platinum award-winning Music Producer Bill Douglass, as well as "Futurebright" by Ozonic, produced by Composer Jarrod Headley. She won't stop there, plenty of collaborations in the works! 
Alyssa Ruffin Merch Store